Are you looking to become a certified GAF Contractor? Becoming a GAF Certified Contractor is an excellent way to set yourself apart from other contractors in the industry. GAF is the leading manufacturer of roofing materials and has been providing their customers with quality products since 1886. As a GAF Certified Contractor, you will have access to exclusive product discounts, training opportunities, and marketing tools to help you grow your business. In this guide, we will provide you with all the information you need to know about becoming a GAF Certified Contractor. To become a GAF Certified Contractor, you must meet the following requirements:
1. Have a valid contractor's license in the state where you plan to install GAF products.
2. Submit proof of General Liability Insurance and Worker's Compensation Insurance (where required) for your contracting business.
3. Provide proof of current manufacturer certifications such as CertainTeed, Owens Corning, etc. (where applicable).
4. Have at least one year of experience in the roofing industry.
5. Complete GAF's online training course and tests to demonstrate a thorough understanding of GAF products, installation techniques, safety protocols, and warranty information.
6. Pass a background check for criminal history and financial responsibility report from GAF's third-party provider (where applicable).
Obtain a GAF Master Elite Roofing Contractor Certification
Obtaining a GAF Master Elite Roofing Contractor Certification is a great way to demonstrate your commitment to excellence in roofing. The certification is obtained by meeting rigorous performance and quality standards set by the GAF Materials Corporation. To receive this certification, roofers must demonstrate that they are knowledgeable and experienced in the installation of high-quality roofing materials. Additionally, they must have earned certifications from other recognized organizations, such as the National Roofing Contractors Association (NRCA) and the American Society for Testing and Materials (ASTM).
In order to qualify for the GAF Master Elite Roofing Contractor Certification, roofers must have been in business for at least two years with a good standing record of customer satisfaction. They must also provide proof of liability and workers compensation insurance coverage. As part of the application process, potential certified contractors must also provide proof of training in specific roof systems that meet or exceed industry standards. This includes completing GAF-sponsored training courses on proper installation techniques.
The certification process also requires that applicants submit references from satisfied customers and provide documentation regarding any additional services they offer, such as maintenance or repair services. Upon approval, roofers will receive a certificate signed by the president of GAF Materials Corporation recognizing them as an approved Master Elite Roofing Contractor.
The benefits of achieving a GAF Master Elite Roofing Contractor Certification are numerous. Certified contractors can take advantage of exclusive marketing opportunities, extended warranties on select products, discounts on select materials purchases and access to best-in-class technical support resources from GAF's technical team. Certified contractors are also eligible for membership in the exclusive Master Elite Network – an online community where members can network with other contractors and share best practices.
For those looking to take their roofing business to the next level through quality workmanship and reliable customer service, obtaining a GAF Master Elite Roofing Contractor Certification is an excellent way to demonstrate their commitment to excellence in the industry.
Obtain a GAF Certified Installer Certification
Becoming a GAF Certified Installer is an important step for any roofing contractor. It demonstrates that the contractor has the skills and knowledge necessary to properly install GAF products. The certification process is designed to ensure that GAF Certified Installers are up-to-date on the latest installations techniques and product specifications, as well as knowledgeable about applicable building codes and safety regulations.
In order to become a GAF Certified Installer, contractors must complete an approved training program, pass an exam, and agree to adhere to the GAF Code of Conduct. The training program provides an in-depth look at the proper installation of GAF products, including shingles, ridge vents, flashing, underlayment, and accessories. After completing the course and passing the exam, contractors must sign a Code of Conduct agreement in order to become certified.
Once certified by GAF, installers must maintain their certification by completing refresher courses every three years. This helps ensure that installers are up-to-date on any new product innovations or installation techniques that may be available. Additionally, installers must abide by all applicable building codes and safety regulations when installing GAF products.
By becoming a GAF Certified Installer, contractors can demonstrate their commitment to quality and provide peace of mind for their customers. With this certification comes recognition from other industry professionals as well as access to exclusive installer resources such as marketing materials and product warranties. Obtaining a GAF Certified Installer Certification is an important step for any roofing contractor looking to stand out from their competition.
GAF Roofing Systems and Materials
GAF roofing systems and materials offer a variety of products to help you protect and enhance your home. GAF produces a wide range of roofing materials, from asphalt shingles to metal roofing systems, to meet the needs of any homeowner. They are designed to provide superior protection against the elements, while also adding value and beauty to your home.
When choosing a GAF roofing system, it is important to become familiar with the different types of materials available. Asphalt shingles are one of the most popular options for residential roofs because they are durable, affordable, and easy to install. Metal roofing systems offer long-term protection against extreme weather conditions, such as strong winds or hailstorms. Tile roofs provide an elegant look with a wide range of color options. No matter what material you choose for your home's roof, GAF has a wide selection available so you can be sure you're getting the best product for your needs.
In addition to offering high-quality products, GAF also provides helpful resources for homeowners who are looking to install their own roof or hire professional contractors for the job. Their website provides detailed information about each type of product available so that homeowners can make an informed decision about which material is right for them. They also have an extensive network of certified contractors who have been trained in installing GAF products properly so that your roof is installed correctly and lasts for years to come.
By becoming familiar with GAF's roofing systems and materials, homeowners can make sure they get the best possible protection for their homes while also adding value in terms of aesthetics and energy efficiency. With a wide selection of products available and helpful resources from GAF professionals, you can be sure that you're making the right choice when it comes to protecting your home.
Take the Online GAF Training Courses
Are you looking for an effective method to advance your career and gain a competitive edge in the job market? Taking online GAF training courses is an excellent way to do this. GAF offers comprehensive training programs that can help you gain the skills and knowledge needed to succeed in any role. With online courses, you can learn at your own pace and take advantage of convenient features such as interactive quizzes, audio lectures, and instructional videos. Plus, you have access to helpful resources such as practice exams and study guides.
GAF provides a wide range of courses that cover topics such as software engineering, web development, database management, project management, data analytics, and more. Whether you're just starting out or looking to refresh your skillset, GAF has a course for you. Each course includes step-by-step guidance on how to master the material so that you can quickly become proficient in your chosen field. You can also take advantage of self-paced learning so that you can learn at your own pace without having to worry about meeting deadlines or fitting into someone else's schedule.
GAF's online courses are designed with busy professionals in mind. You can access them from anywhere with an internet connection, allowing you to fit learning into your schedule no matter how hectic it may be. You also have the option of taking classes on demand or enrolling in a structured program with regular coursework assignments and other activities. With these options available, it's easy to find the right fit for your needs.
By taking GAF training courses online, you can develop the skills needed for success in today's job market. The comprehensive curriculum covers everything from basic concepts to advanced topics so that you can get up-to-speed quickly and confidently pursue new opportunities. Plus, with convenient features such as interactive quizzes and audio lectures, it's easy to stay engaged while learning at your own pace. So why wait? Start exploring GAF's online training programs today!
Pass All Necessary Tests and Assessments
One of the most important steps in any job application process is to pass all necessary tests and assessments. In order to be successful in this area, it is essential to prepare thoroughly and understand what is expected of you. Taking the time to research the requirements for each test or assessment, as well as practicing relevant skills, can make a big difference in your performance.
Additionally, it is important to manage your time effectively when approaching tests and assessments. This will ensure that you have enough time to answer all questions accurately and thoroughly. Furthermore, some tests may require you to complete a written assignment or presentation – so it's important to plan ahead for these tasks too.
Finally, it can be useful to ask your potential employer about the types of tests or assessments they are expecting you to complete. Understanding the criteria they are looking for will help you tailor your performance accordingly and increase your chances of success.
Getting Approved by GAF as a Certified Contractor
Becoming a GAF certified contractor is an important step for any roofing, siding, or decking business. GAF is a leader in the roofing industry and having their certification shows that your business meets their stringent standards of excellence. To become a GAF certified contractor, you must meet the requirements established by the company and complete an extensive application process. Here are the steps to take to get approved by GAF as a certified contractor:
1. Create Your Business Profile: The first step in becoming a GAF certified contractor is to create your business profile on the company's website. This profile will include information about your business such as contact information, years of experience, services offered, and more. You will also be asked to provide proof of insurance and any relevant licenses or certifications.
2. Complete the Application Process: After creating your business profile, you will need to complete an extensive application process which includes submitting documentation such as financial statements and references from previous customers. You will also be required to submit photos of recent projects you have completed.
3. Undergo Background Checks: Once your application is submitted, GAF will conduct background checks on all members of your team who will be working on projects for them. This includes criminal background checks as well as credit checks and verification of any professional certifications or licenses.
4. Attend Training Courses: To become a GAF certified contractor, you must attend training courses offered by the company which cover topics such as safety protocols, proper installation techniques, customer service skills, and more.
5. Pass Final Exam: Once you have completed the training courses, you must pass the final exam in order to become certified. This exam tests your knowledge of topics covered during training courses as well as general roofing knowledge.
Once you have completed these steps and passed the final exam, you will then receive certification from GAF making you an official certified contractor. This certification can help set your business apart from other competitors and give customers assurance that they are working with a reliable company that meets all standards set by GAF.
Maintain the Certification through Ongoing Training
Once you have obtained a certification, it is important to keep up with ongoing training in order to maintain your certification. Continuing education is an essential part of any professional field and staying up-to-date on the latest developments is important for successful certification maintenance. Depending on the profession, there may be specific requirements for continuing education hours and courses that must be taken in order to maintain your certification. It is important to stay informed and make sure that you are meeting all of the necessary requirements for your professional field.
Ongoing training can involve attending conferences, seminars, or online classes that focus on the specific topics related to your profession. These courses can help you stay informed about the latest developments in your field and provide valuable information on topics such as new technologies or emerging trends. Additionally, taking courses can also help you build upon existing skills and gain new ones that will benefit you in your professional life.
It is also important to stay connected with other professionals in your field through networking events or online communities. Connecting with others who are in a similar position as yourself can provide valuable insight into what works best for them and how they approach their profession. Networking can also help you find out about any new certifications or courses that may be available to further advance your career.
By taking part in ongoing training and keeping up-to-date with developments in your field, you can ensure that you are continuously learning and growing professionally. This will not only help you maintain your certification but also give you an edge over other professionals who may not have taken the time to take additional courses or attend networking events related to their profession.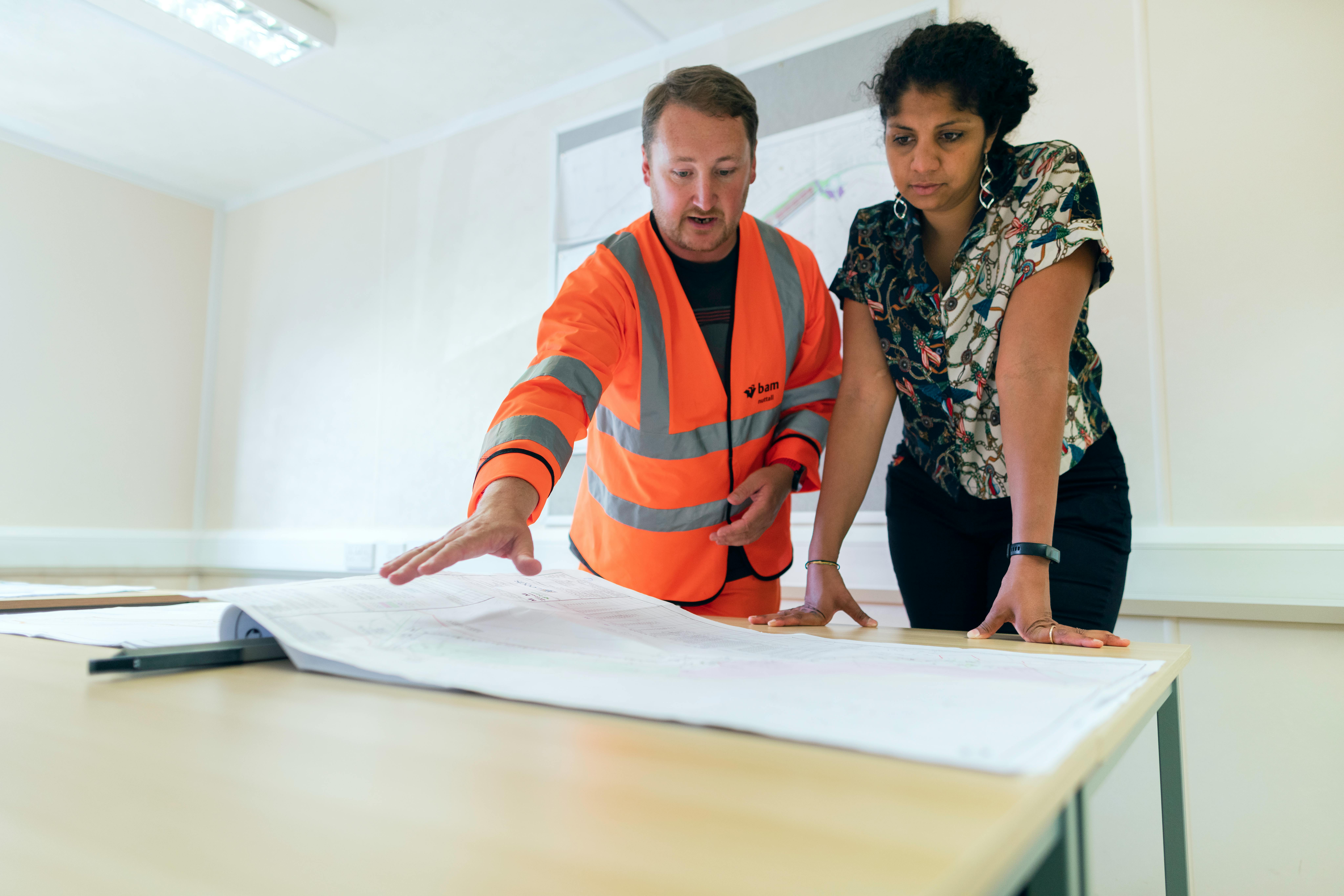 Conclusion
Becoming a GAF certified contractor is an important step in helping ensure that your roofing projects are successful. It gives you access to the highest quality materials and provides you with up-to-date training and technical support. In addition, you will be backed by a recognizable and respected brand name in the roofing industry. Becoming GAF certified also allows you to advertise your business and attract more customers.
The process for becoming a GAF certified contractor is relatively simple and straightforward. You must first become a member of the GAF Contractors Club, which requires that you have liability insurance and workers' compensation insurance. Then, you must complete all required training courses, pass the certification exam, and submit an application for approval from GAF. Once approved, you will be able to order products from GAF at discounted rates and have access to specialized technical support when needed.
In conclusion, becoming a GAF certified contractor is an important step in helping ensure success on any roofing project. The process is easy to follow and provides great benefits for contractors, including discounted product prices, access to high-quality materials, specialized technical support, and more customers due to increased visibility.
So if you are looking to become a successful roofing contractor or grow your existing business, becoming GAF certified is definitely worth considering.